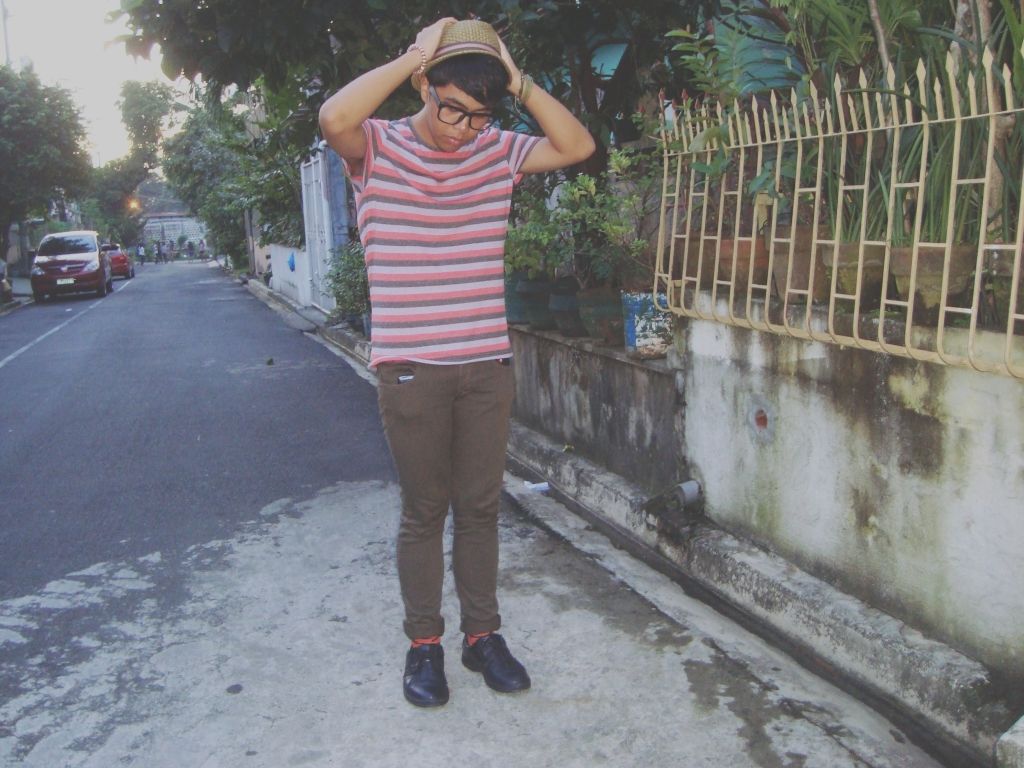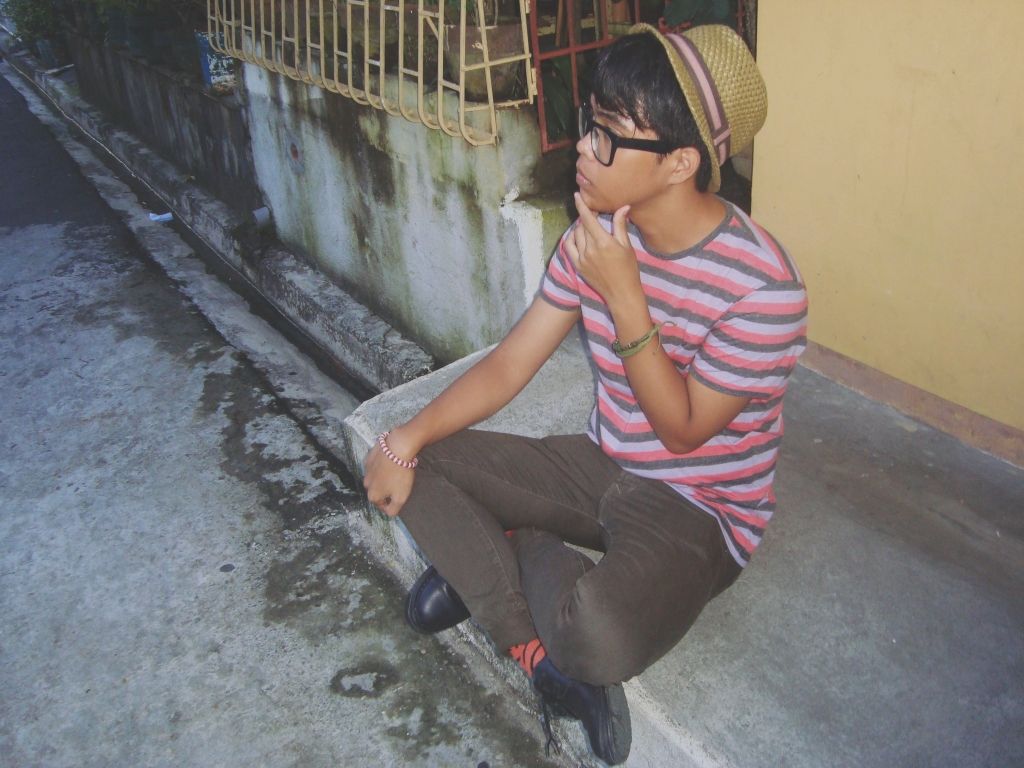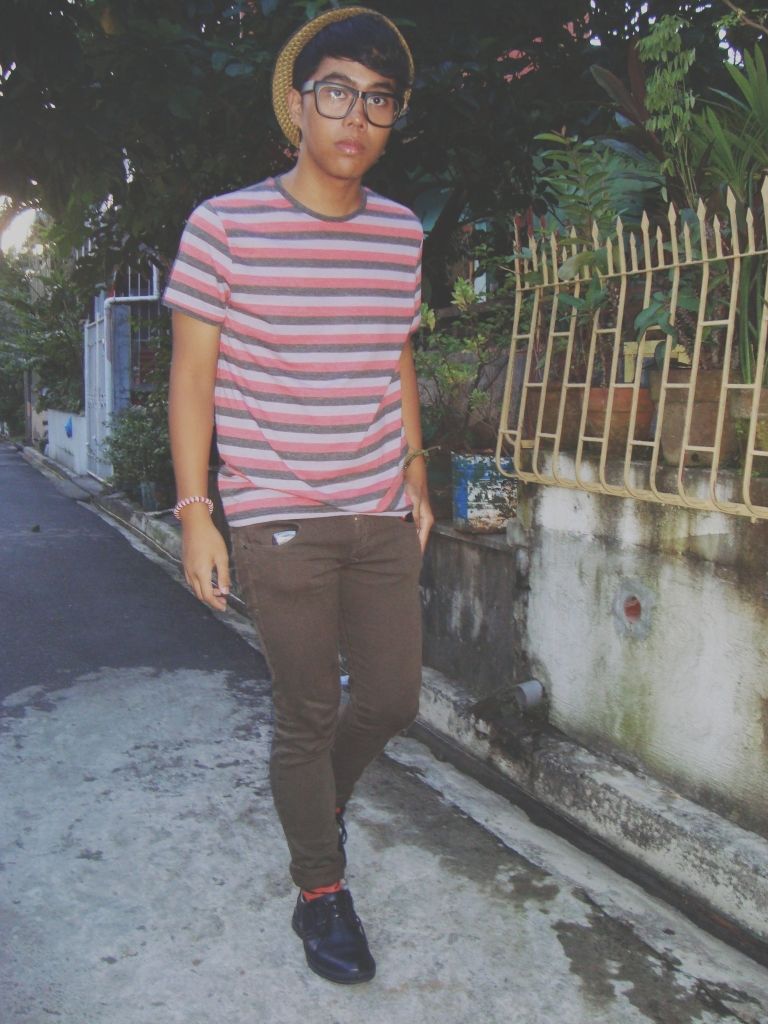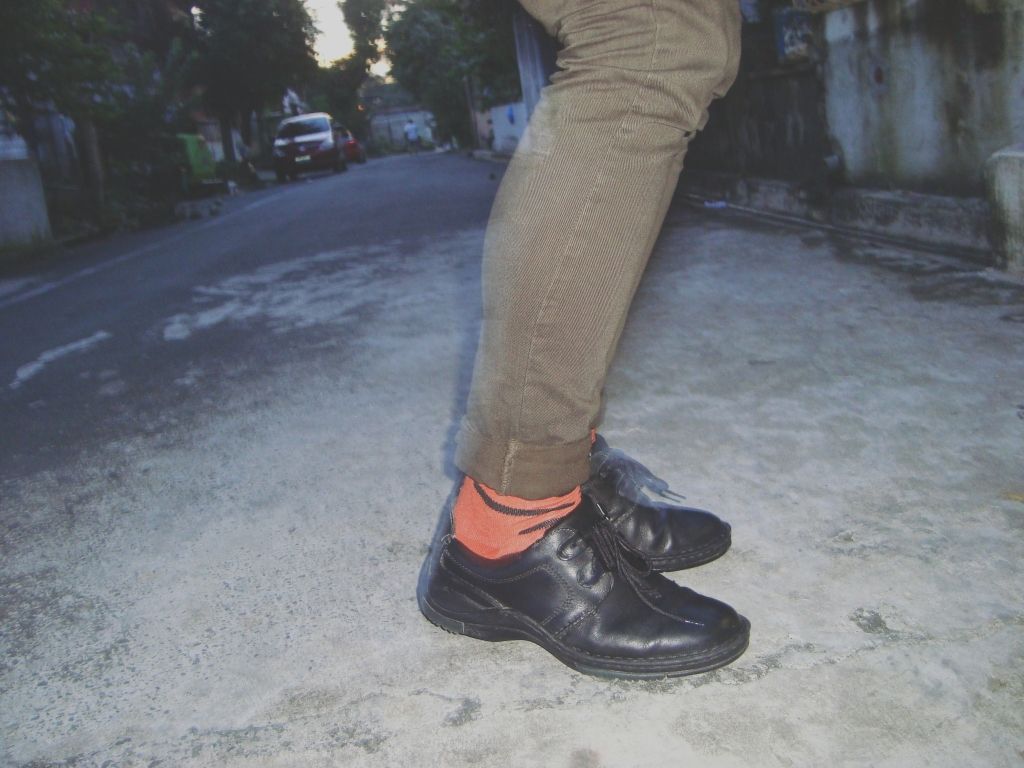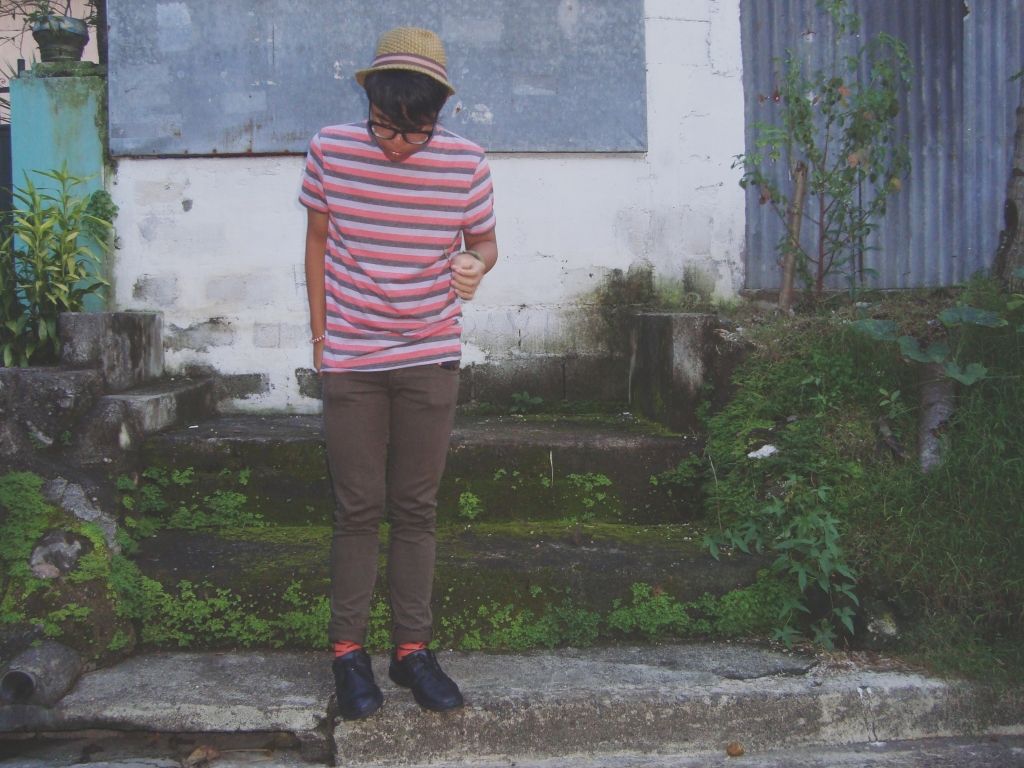 | Topman Striped tee | Zara Skinny Jeans | Boots from Saudi Arabia | Topman Tiger Socks | Topman Fedora Hat|
After being busy in doing school works, project and stuffs. I got to post another fashion blog post. It was a fine day to experiment on what to wear.
Let's now proceed to my retro-ish look.
I really don't what to wear so I just checked what I have on my wardrobe and this is the result. I love how my clothes looked. For me, I have really balanced these colors. The striped tee really gave the retro effect on my look. To add some edge to my look, I wore my boots and combined it with the vibrant color of my socks.
That's all for my latest look. Please stay tuned, I'll post more cool looks.
What do you think about my look?