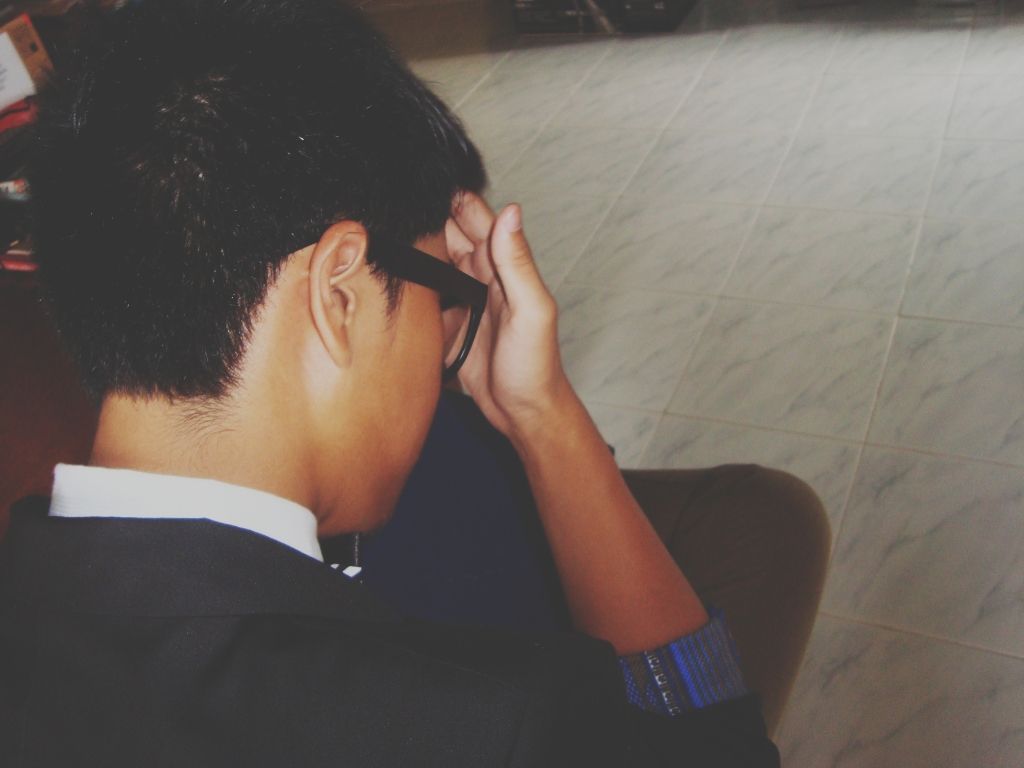 Cool photo :">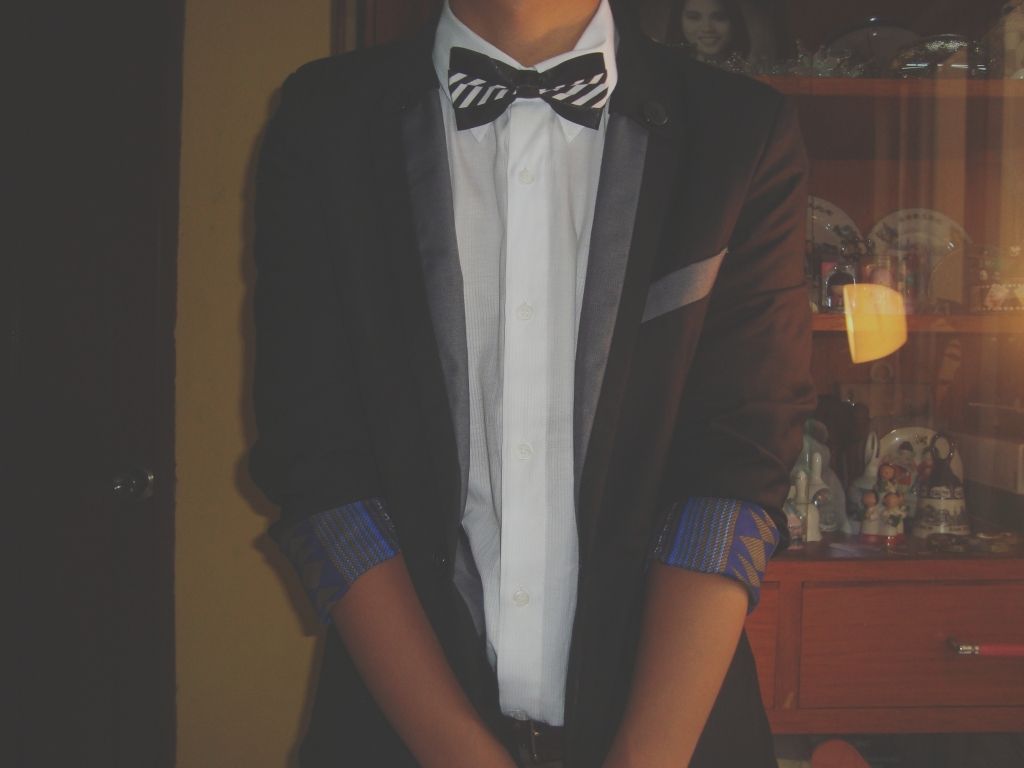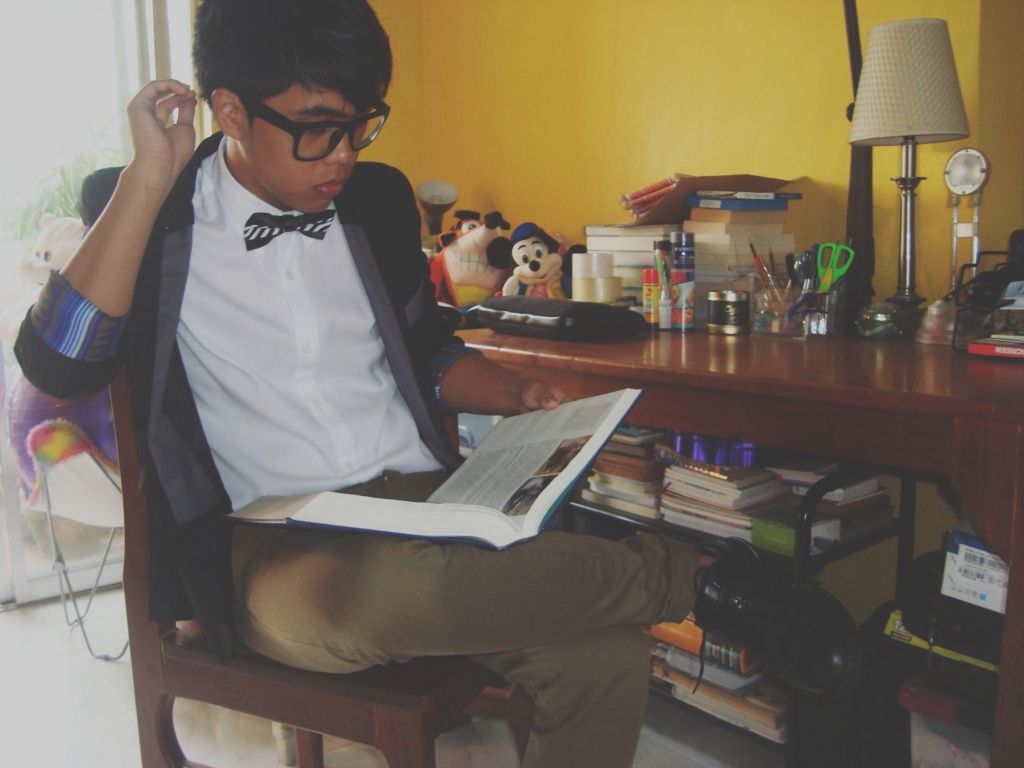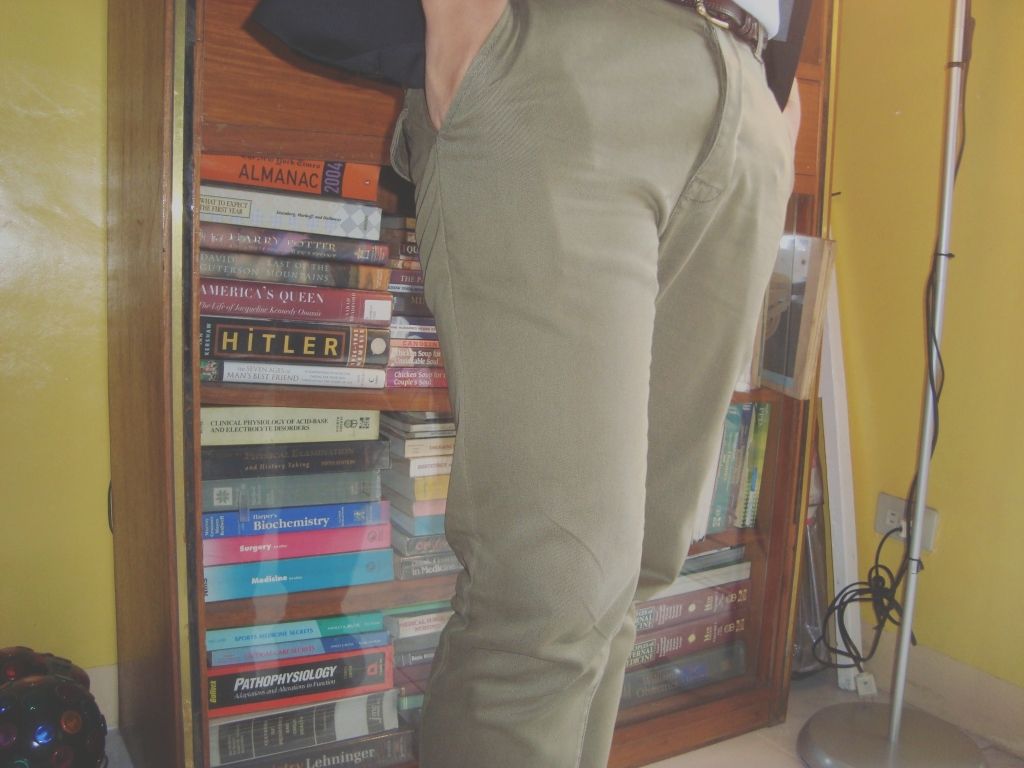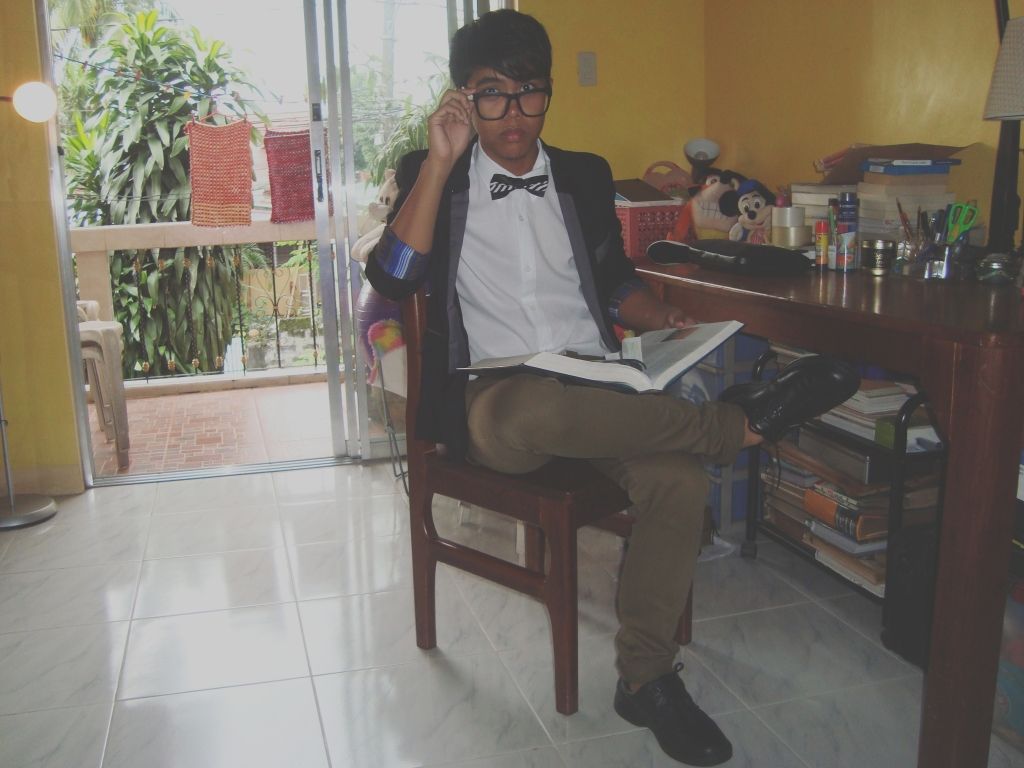 Geeky
I don't really love Biology, I just love the color of the book. LOL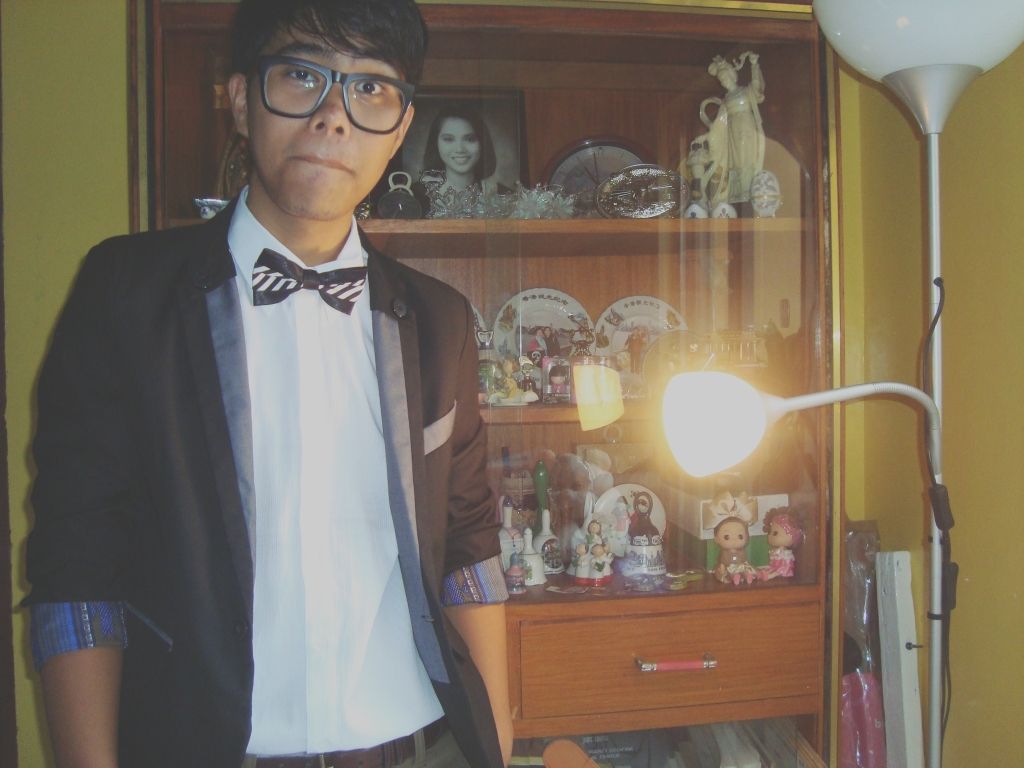 The trying-hard-to-be-cute face
Love how my sister captured this photo
| DIY Aztec Sleeve Blazer | Thrifted White Shirt | Topman Moss Green Skinny Chinos | Low-cut Boots from Saudi Arabia | F&H Black striped bowtie |
At last, another blog post. LOLJK. I tried to look classy. It seems like it went well. As you can see, I also did a DIY Aztec sleeve blazer which really gave more detail to the classy look. The sleeves gave an "UMPH" to my look. HAHA.
Let's talk more about my look.
I attended a debut that's why this is how I looked like.
The fabric on my blazer is really hard to find. I had to search all over Divisoria for this one. I can say that my hard work really paid off. Because I achieved what I wanted to do with my blazer. I wouldn't done this blazer without the help of my grandmother, thank you very much Lola!
In order to balance the colors, I just wore a plain white shirt because I wanted my blazer to stand out. I also wore a moss green chinos and the low-cut boots for a classy style. Last, but not the least, the black striped bow tie that gave a sexy look to my outfit. LOLJK. I loved how my look turned out well. I also want to thank all those people who appreciated my look and gave a big thumbs up.
So, what do you think about my classy look?