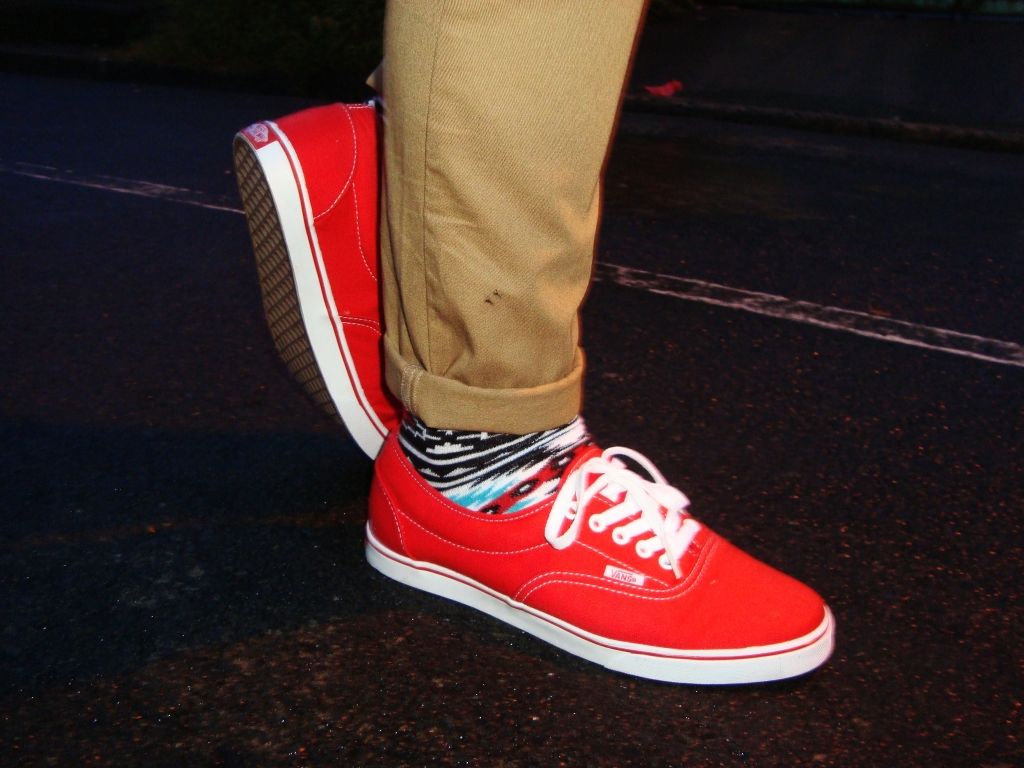 Amercian Needle snapback cap | Topman black and white striped tee, khaki skinny chinos | Vans Zero Lo Pro sneakers | Topman aztec socks, cubic bracelet | Adidas toy watch
Street look is what I am really comfortable wearing.
I like dressing up as if I live in the United States. HAHAHA. Most of the people would say that my get up is swag. I think achieved that swag. LOL!
But, I don't want to get used to one style. So as much as possible I avoid wearing this kind of look.
So let's proceed on to the look.
I wore a striped tee and a pair of khaki chinos. It's really simple. So, I decided to spice it up with a little flavor of red sneakers and an aztec socks to make it more eye candy. It perfectly went well with the simple look.
I must say that this really worked. I was so inlove with my aztec socks that I'm always looking at it every second. LOL. This is my favorite pair of socks.
Stay tuned for upcoming posts. I will try to post different styles. Hope you like my look for the day. :D