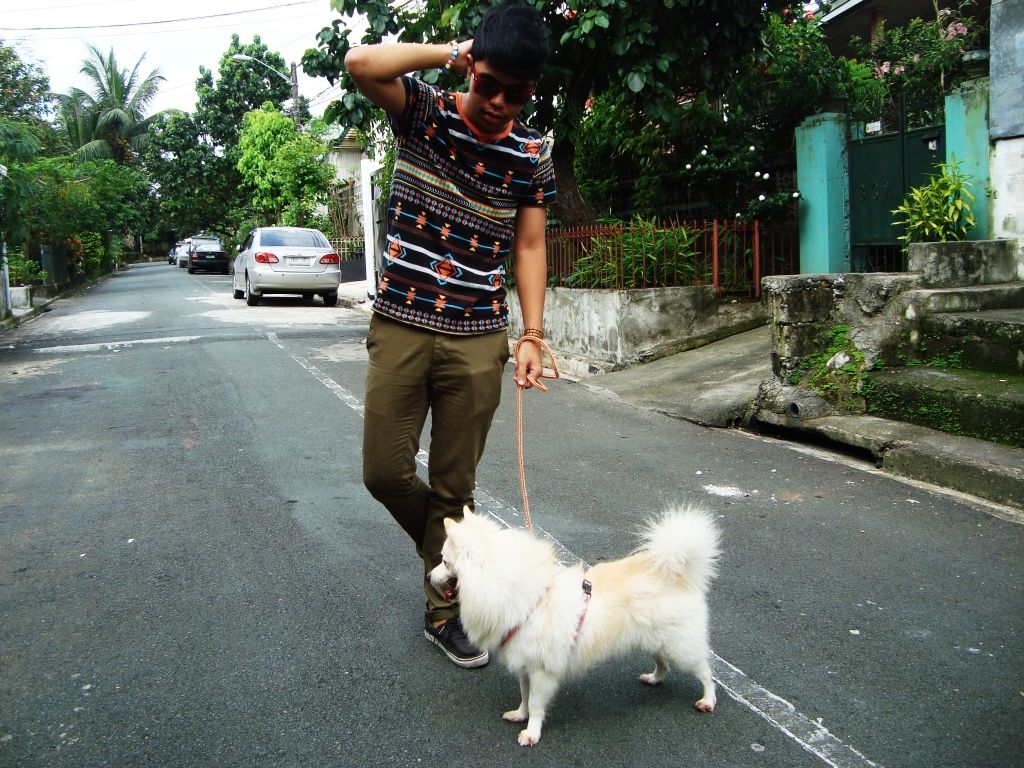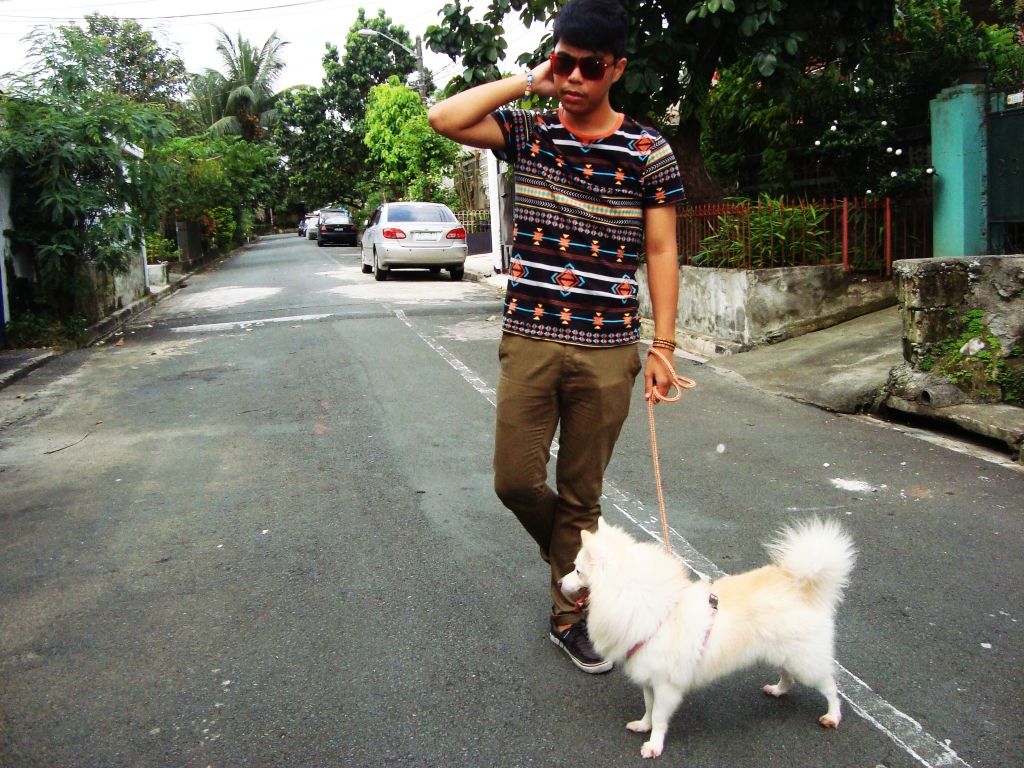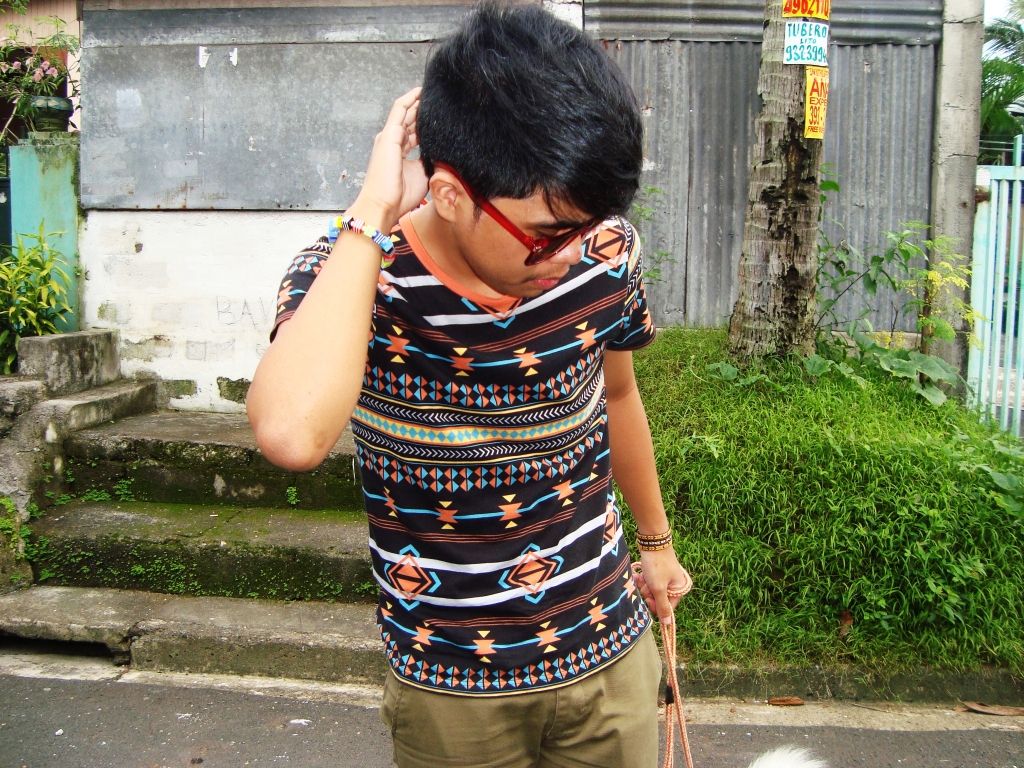 THE PRINTS :">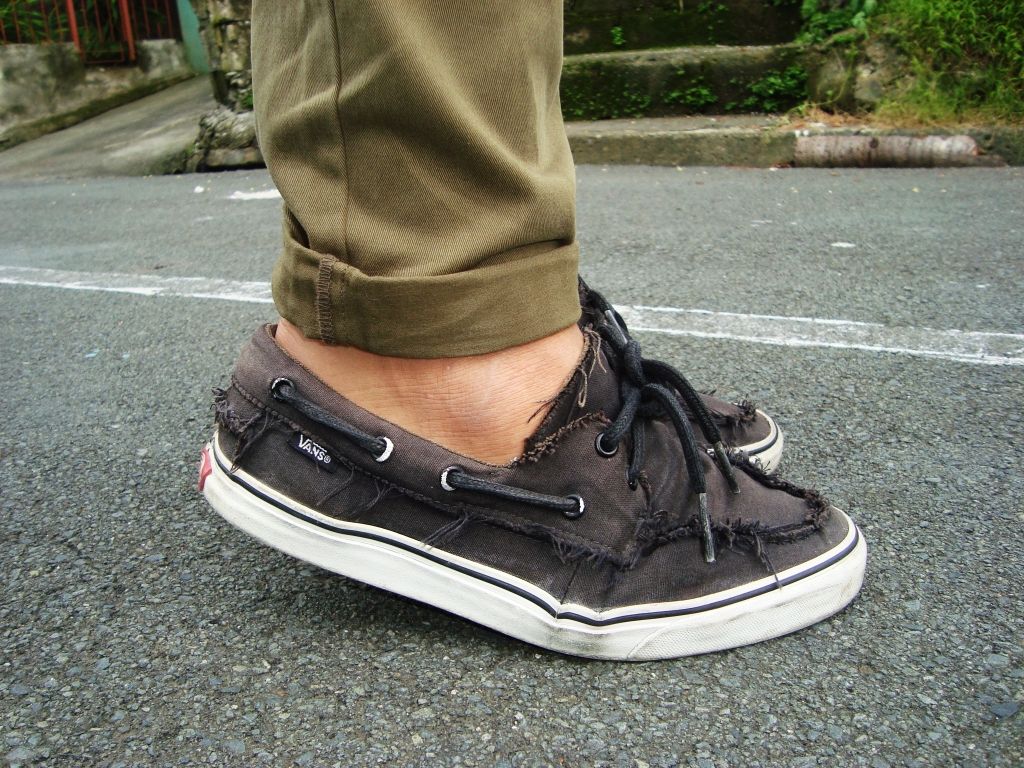 My beloved ragged vans :">
|
Topman
Aztec shirt, Dark green chinos, Wayfarers, Cubic bracelet, Aztec bracelet |
Vans
Zapato del barco |
New blog post again. I was too lazy to post this one and I don't know why. I've been busy lately doing school stuffs and works. They are piled up. So many projects and activities for the finals. It literally makes me crazy. But now, I have all the time that I need to post this. So, let's go on to my look.
For this look, I decided to take my dog with me. As you can see, he looks like a wolf. He's so cute and so adorable!
Obviously, I am really in love with Aztec prints. These prints make me crazy! In order to emphasize my shirt, I just combined it with a plain dark green chinos together with my ragged Vans. They all went well together.